Maddie's Pet Adoption Days
Home At Last Rescue has a variety of pairs of kittens available for adoption to qualified homes.
They are friendly, very playful, curious, and affectionate. Like all kittens, they will do best with another kitten for playmate and companion due to their high activity level.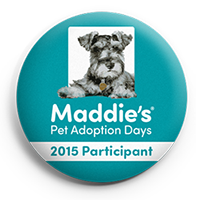 Visit us on May 30th & 31st at 1804 Fourth Street in Berkeley (across from Peet's Coffee) for Maddie's Pet Adoption Days!